Mazda BT50 Canopy and Toolbox Build
Canopy
Dual cab canopy (1800x1800x860mm) in GV13 powder coat, kitted out with internal frame, an X-Series roof rack, a fixed X-series window, window mesh protector, and keyless entry system.
Toolbox
A pair of MRT2S 4×4 underbody toolboxes in flat aluminium with a powder coat finish to match the canopy.
MRT PRODUCTS IN THIS BUILD
DUAL CAB CANOPY
MRT dual cab ute canopies create extra storage space to house important equipment and have a highly robust design built to last. For a dual cab ute canopy with complete durability, MRT offers the most competitive pricing on the market. The MRT dual cab canopy — is lightweight and resilient enough to withstand any job in any weather.
INTERNAL SUPPORTS
With our internal supports options we swap out our standard C-section bracing that sits underneath the roof for a more heavy duty 40x40 RHS frame. We recommend this option if you intend on using the canopy to support any large or heavy items on the roof.
X-SERIES ROOF RACKS
Our X-series roof racks are our premium roof rack option and are exclusive to MRT. Along with maximizing your storage space of your canopy, our X-series racks have the added benefit of improving the overall appearance of your setup. The X-series roof racks have an anodised aluminium finish and we are able to adjust the height of our X-series ladder racks in 20mm increments. The roof racks also come with the option to sit flush with your canopy or have a 500mm overhang.
MRT2S
Our undertray ute toolboxes are heavy-duty units with an unrivalled quality design. They are available in a variety of sizes and installed underneath ute trays to increase storage capacity in a safe and secure manner. The MRT2S 750mm x 420mm x 200mm undertray ute toolbox—keeps your gear locked away in a safe and weatherproof space for an unbeatable price.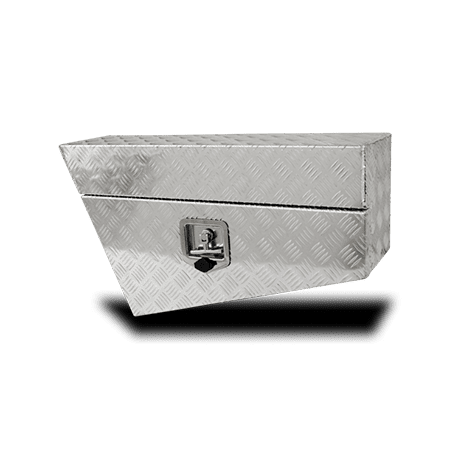 KEYLESS ENTRY SYSTEM
The MRT innovative keyless entry system allows you to access your heavy-duty MRT ute canopy or toolbox promptly and with ease. Our market leading keyless entry system has been thoroughly trialled and tested for quality control and longevity. Purchase your new MRT ute canopy or toolbox with a fully fitted keyless entry system or upgrade your existing MRT products with our DIY kit.
VIEW OTHER MRT GEARS WITH OUR CASE STUDIES