MRT EXCLUSIVE
KEYLESS ENTRY SYSTEM
The MRT innovative keyless entry system allows you to access your heavy-duty MRT ute canopy or toolbox promptly and with ease. Our market leading keyless entry system has been thoroughly trialled and tested for quality control and longevity. Purchase your new MRT ute canopy or toolbox with a fully fitted keyless entry system or upgrade your existing MRT products with our DIY kit.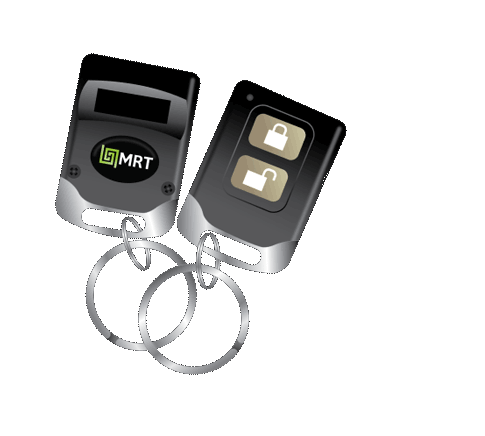 ALUMINIUM UTE CANOPIES
MRT has the highest quality and most undeniably robust aluminium ute canopies at the lowest prices in Australia. With stores currently in Brisbane, Sydney, and Perth — MRT also offers customers Australia wide shipping.
STANDARD CANOPY INCLUSIONS
All MRT aluminium ute canopies are constructed with a heavy-duty 2.5mm aluminium checker plate. Our canopies are fitted with powerful stainless steel T-locks, striker plates, weather proof seals and water deflectors — ideal for avid off-road adventurers and the everyday tradesperson. Keep your valuable belongings safe, secure and out of the harsh elements with an MRT market leading aluminium ute canopy.
FULL LENGTH PIANO
TYPE HINGE
FULLY SEAM
WELDED
STRONG KEY LOCKABLE
T-lOCKS
IN-BUILT FLOOR
WEATHER PROOF
SEALS
2.5mm ALUMINIUM
CHECKERPLATE
ALUMINIUM UTE TRAYS
The MRT 'tray only' or 'complete tray' options are available in 1800mm and 1900mm widths and 1650mm to 2400mm lengths. When paired with our canopy the 'tray only' option allows you to make your multipurpose ute look like one cohesive unit. Our 'complete tray' is finished with heavy-duty double wall sides, recessed latches, rope rails, a headboard and the 76mm front headboard tube. See our extensive range of ute tray accessories to maximise productivity.
UNDERTRAY TOOLBOXES
MRT aluminium undertray toolboxes are ideal for trade professionals needing to protect their valuable tools and equipment from damage, theft and harsh environmental elements. MRT has a wide range of undertray toolboxes available in varying sizes that are designed to fit perfectly underneath your tray to maximise your vehicles storage capacity and increase everyday convenience.