STANDARD CANOPY INCLUSIONS
All MRT aluminium ute canopies are constructed with a heavy-duty 2.5mm aluminium checker plate. Our canopies are fitted with powerful stainless steel T-locks, striker plates, weather proof seals and water deflectors — ideal for avid off-road adventurers and the everyday tradesperson. Keep your valuable belongings safe, secure and out of the harsh elements with an MRT market leading aluminium ute canopy.
FULL LENGTH PIANO
TYPE HINGE
FULLY SEAM
WELDED
STRONG KEY LOCKABLE
T-lOCKS
IN-BUILT FLOOR
WEATHER PROOF
SEALS
2.5mm ALUMINIUM
CHECKERPLATE
1900mm WIDE CANOPIES
1900mm wide canopies are becoming more and more popular as a lot of makes and models are becoming increasingly wider than earlier model utes. All MRT canopies are available in either 1800mm or 1900mm or we can customise width to suit your needs, we also have both 1800mm and 1900mm wide trays to match. Select the 1900mm option below in our 'build your canopy' section or contact our friendly team today and they can help advise on the most suitable width for your vehicle.
UPGRADE OPTIONS
SOLAR VENT
INTERNAL SUPPORTS
LIFT OFF SYSTEM
POWDER COAT FINISH
STANDARD FIXED WINDOWS
Features
ADR approved glass (not perspex)
Waterproof
Specifications
Front and rear window size: 760mm x 350mm
Side window size: 1250mm x 350mm
MESH PROTECTOR
(FOR FIXED WINDOWS)
Features
Laser cut aluminium
Powder coat options available for mesh in satin black or gloss white or alternatively if we are powder coating your canopy we can match the colour.
Specifications
Front and rear window size: 760mm x 350mm
Side window size: 1250mm x 350mm
SLIDING WINDOWS
Features
ADR approved Glass (Not Perspex)
Waterproof
Insect mesh for sliding section
Specifications
Front and rear window size: 760mm x 350mm
Side window size: 1250mm x 350mm
JERRY CAN HOLDER
Features
Heavy Duty 5mm Aluminium
Available in raw aluminium or powder coat finish
Suits most standard 20L jerry cans
Specifications
380mm x 215mm x 380mm
Weight: 5.2kg
PLAIN ALUMINIUM
POWDER COATED - BLACK
POWDER COATED - WHITE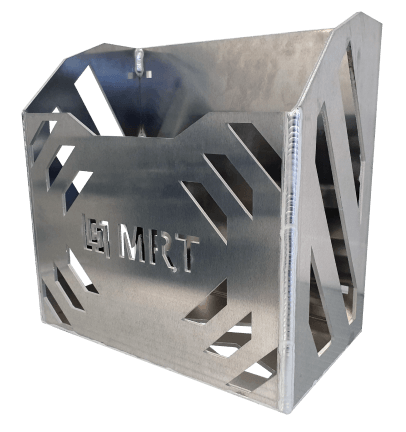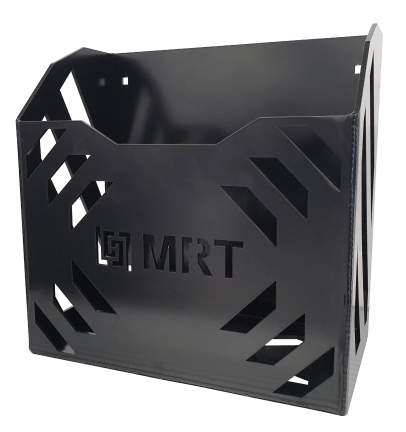 MRT EXCLUSIVE
KEYLESS ENTRY SYSTEM
The MRT innovative keyless entry system allows you to access your heavy-duty MRT aluminium ute canopy or toolbox promptly and with ease. Our market leading keyless entry system has been thoroughly trialled and tested for quality control and longevity. Purchase your new MRT aluminium ute canopy or toolbox with a fully fitted keyless entry system or upgrade your existing MRT products with our DIY kit.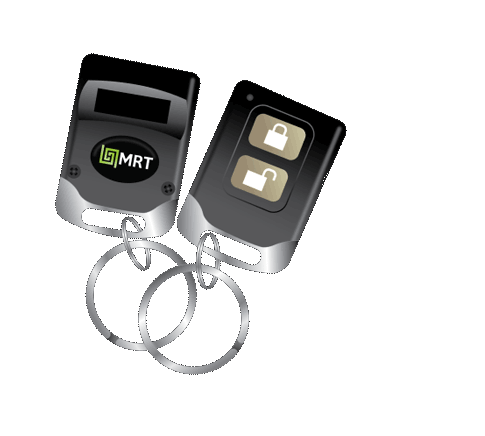 SOLAR VENT
Our solar powered exhaust fans are the ideal solution to reduce the heat build-up in your canopy and make the space comfortable again. They also prevent mould, condensation and odour build-up. Powered entirely by the 2.5w solar panel the vents are water and UV resistant.
FEATURES
UV Resistant
Water resistant
2.5w tempered glass solar panel
Powered entirely by sunlight
Why Choose MRT
Extensive Quality Testing
We make sure all our products meet the highest standards and can perform in Australian conditions.

Market Leader
At MRT, we take pride in leading the market in with innovative designs.

Expert Advice
The MRT team will help you choose the aluminium ute canopy solution for your needs.

Extensive Range
Aluminium ute canopies made to work with almost all ute trays on the market.
Ute Canopies to Suit Your Lifestyle
A ute is a supremely useful and versatile vehicle. With one of our Aluminium Ute Canopies added, you can turn your ute into your weekend adventurer. Some are purpose-built for camping, with cookers, slide-out drawers, fridge slide, as well as spaces for clothes, jerrycans, a shovel and more.
Ute Canopies for Work
Our aluminium ute canopies can transform your ute's load space into more secure and versatile work aide. You can add a variety of storage solutions to increase your work efficiency. You can protect your tools from the elements and keep them secure.