TECH SPECS
Tailored Fit for our Canopy Range

Strong Lightweight Aluminium

3mm Aluminium Mudguards as standard

Flush Combing Rails & Rear

1000kg load-carrying capacity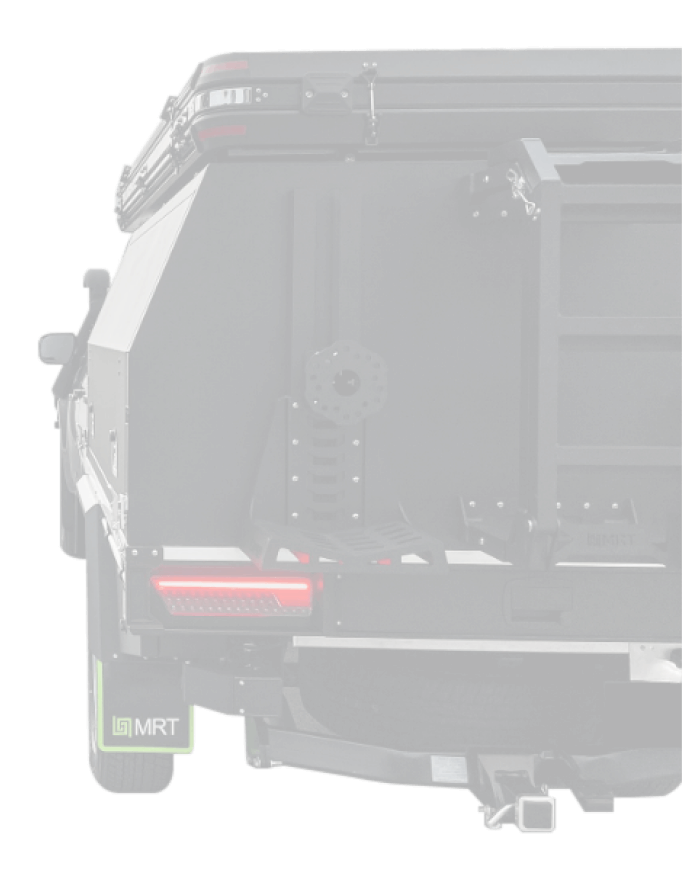 3-Year Structural
Warranty
Made to Match
MRT Canopies are designed specifically to suit MRT trays and our lift-off system allows you to have full use of your tray whilst having all of the benefits of a canopy.
Known for our quality, recognised for our options.
At MRT there are many things that set us apart from our competition. Our quality, attention to detail, wide range of impressive options and of course our competitive pricing. Our research and development team is constantly on the hunt for innovative ways to improve the MRT adventure. From the cutting-edge design of our X-series product line to the patent-pending technology used in our keyless entry system, we have an upgrade for every style of adventure.
under tray drawer
Our under tray drawers are fully integrated into the rear light bar. They feature finger-pull opening, slam-shut locking and a strong drawer lid that can be utilised for a range of activities and setups - from camp kitchens to workbenches.
The faceplate of our under tray drawer also has the option to be powder coated from our range of powder coat colours so that it can match the rest of your aluminium ute tray and canopy accessories.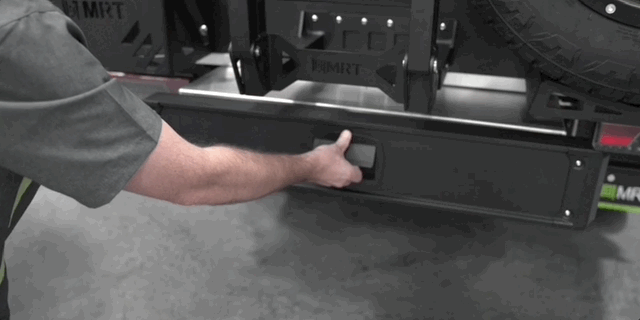 led tail lights
Our upgraded LED tail lights come in two different styles, both of which feature sequential indicators.
355 model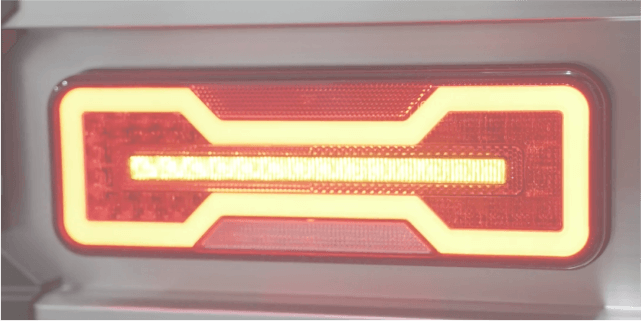 284 model
under tray toolboxes
We have a large variety of under tray toolboxes to suit a range of usage. Our traditional square finish boxes are flat accross the bottom and 90 degrees to the rear whilst our sloped 4x4 boxes taper owards the rear providing extra clearance for off road adventures. All of our under tray toolboxes come in both a checkerplate or a flat alluminium finish and can be powder coated to match your setup.
flared mud guards
It is a legal requirement for the mudguards to cover the wheels and tyres of your vehicle. If you are looking for that extra space our flared mudguards are the perfect option.
Features
Heavy-duty 3mm Aluminium
Provides 45mm per side extra coverage over wheels, allowing up to 90mm wider wheel width than the ute tray.
Powder coat options available
Rope Rail Set
Our heavy duty rope rails offer strong, sturdy support to tie down your load whilst simultaneously enhancing the entire appearance of your vehicle.
installation & tub removal
We can install to both cab chassis utes or those with an existing tub. We offer tub removal and disposal, along with the ability to relocate your reverse camera, reverse senors and your sonar and lane keep equipment during installation.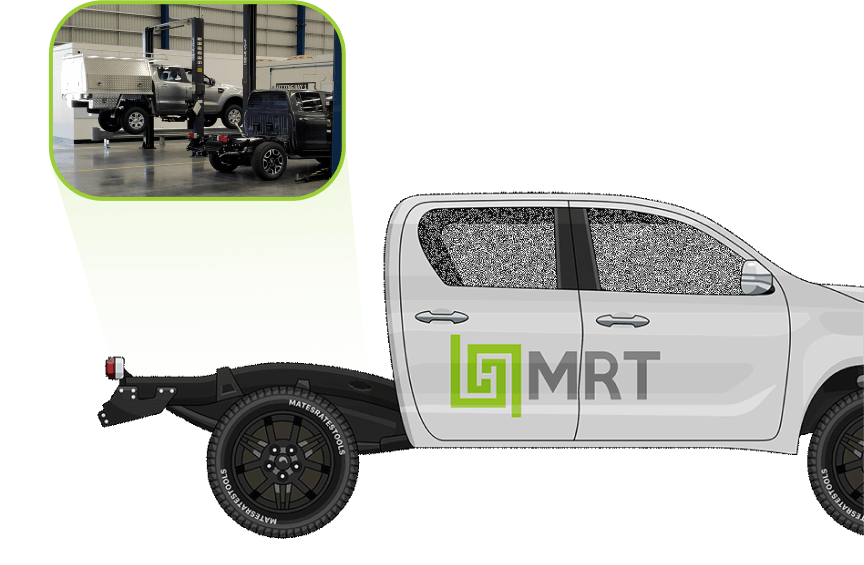 WANT TO KNOW MORE? CONTACT US TODAY.
Our friendly and experienced team of professionals are ready and waiting to answer any further questions you have in regard to MRT products and services. Call us on 1300 650 090 today.
We encourage all to visit one of our Brisbane, Sydney or Perth showrooms and check out our latest products and team updates on Facebook and Instagram.
Brisbane Store
14 Dixon Street, Yatala, QLD 4207, Australia – Phone: 07 34622300
Perth Store
29 Discovery Dr, Bibra Lake, Western Australia 6163, Australia Phone: 08 61462543
Sydney Store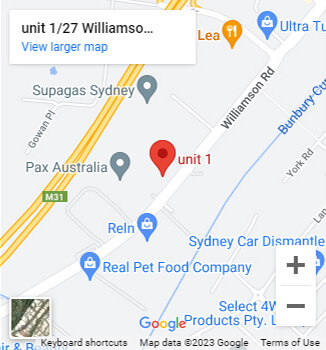 1/27 Williamson Rd, Ingleburn, New South Wales 2565, Australia – Phone: 02 81035306