CROSS DECK TOOLBOXES
MRT cross deck ute toolboxes increase onsite productivity by allowing you mass amounts of storage that is easily accessible. They are fit with weather resistant rubber seals, strong T-locks - and made with fully seam welded, heavy-duty 2.5mm aluminium checker plate. This long-lasting, high-quality design has impressive standard inclusions which offer great value for money.
UNDERTRAY TOOLBOXES
MRT undertray ute toolboxes are highly durable with an extra-strong, fully-welded design - that will stand the test of time even in the harshest working conditions. These resilient designed toolboxes are lockable and weatherproof with a spacious interior to suit the individual storage needs of any professional or DIY tradesperson.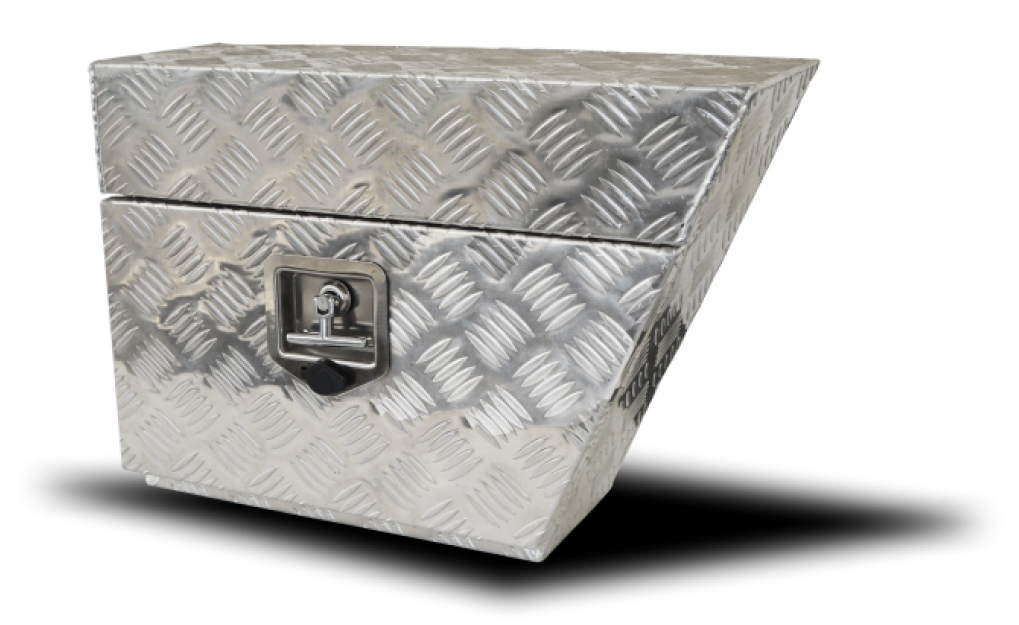 GENERATOR TOOLBOXES
MRT generator ute toolboxes are ideal for housing your generator in your ute canopy, ute tray, caravan or camper. They are specially designed to store and protect your generator with a smart, weather and dust proof design that is key lockable and lightweight - yet extremely robust with marine grade aluminium checker plate.
RECTANGULAR PLAIN TOOLBOXES
MRT rectangular plain ute toolboxes are a classic and robust design that is a favourite of many tradespeople - as they offer adequate space to house their oversized tools with ease. Made from heavy-duty 2.5 aluminium checker plate, these are weatherproof, seam welded and fitted with full length piano hinges and robust T-locks for added secuity.
FULL OPENING TOOLBOXES
MRT full opening ute toolboxes with drawers offer an incredibly spacious design with specialised drawers and compartments that will allow you the freedom to transport mass amounts of equipment at one time while keeping it all individually organised. This will prolong the life of your equipment and tools - which will save you valuable time and money.
GULLWING TOOLBOXES
MRT gullwing ute toolboxes provide the best protection for your tools and equipment, when you need it most. Made from heavy-duty 2.5mm aluminium checker plate - they are all fully seam welded and fitted with weather resistant seals. This lockable and lightweight design will stand the test of time and is ideal for transporting your most valuable equipment.
THREE QUARTER OPENING TOOLBOXES
MRT 3/4 opening ute toolboxes are strategically designed to increase your storage capacity while in transit or onsite, in a safe and affordable manner. All are fitted with heavy-duty, stainless steel T-locks, dust/water seals - and are made from high-quality and extremely durable marine grade aluminium checker plate.
FULL OPENING TOOLBOXES
MRT full opening ute toolboxes offer a spacious design that can house large and cumbersome equipment with ease - both onsite and in transit. Made from 2.5mm aluminium checker plate and fully weatherproof, these toolboxes are reliable and robust enough to keep your most valuable items safe for years to come.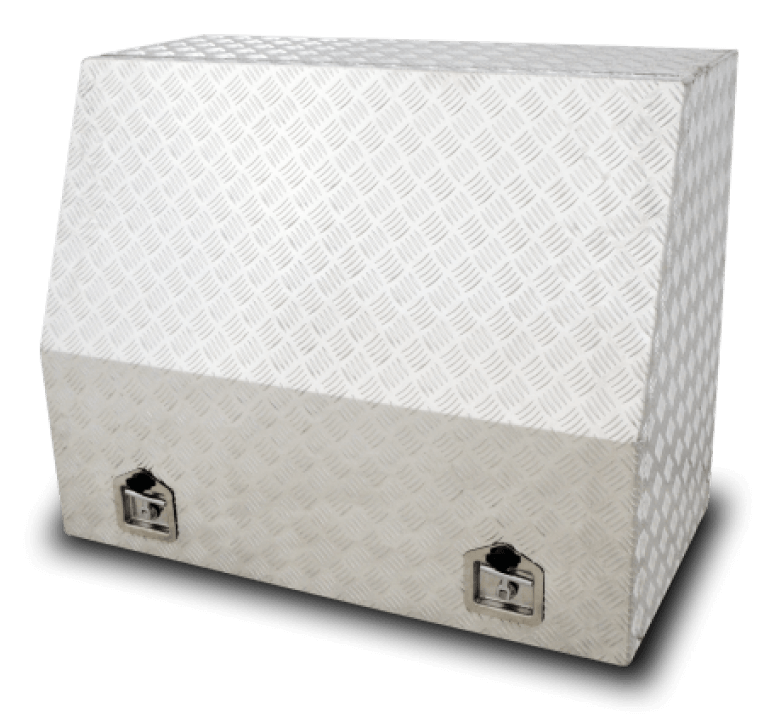 DRAWBAR TOOLBOXES
MRT drawbar toolboxes have a universal design perfectly shaped to suit your drawbar. If you need durability and reliability while onsite or in transit - these toolboxes are the most cost-effective yet highest quality design on the market. They are fully sealed, extra strong and completely lockable for peace of mind.
SQUARE OPENING TOOLBOXES
MRT square opening ute toolboxes are a popular design that can be found on many worksites and driveways Australia wide. Made from heavy-duty 2.5mm aluminium checker plate - this practical, fully sealed design is weatherproof, fitted with full-length piano hinges and long-lasting T-locks which will safely secure your most important equipment all year round.
CHEST STYLE TOOLBOXES
MRT chest style ute toolboxes are designed to be large and spacious - which makes them the perfect multipurpose toolbox ideal for storing oversized items. They are made from the highest quality aluminium checker plate with a completely sealed and lockable design that will help extend the life of your most valuable tools and equipment.
UTE TOOLBOXES BUILT TO LAST.
MRT ute toolboxes are the most durable and robust on the market. The majority of our products are made with sturdy, thick 2.5mm aluminium checker plate and fitted with strong T-locks to ensure maximum protection of your tools and equipment while onsite or unattended. Our innovative locking systems can be added to all your MRT products for ease of access which will increase your onsite safety and productivity. MRT toolboxes are fitted with weatherproof seals to protect your valuable tools from harsh environmental elements - while they are all completely seam welded and fit with full-length piano hinges for added strength and reinforcement.
UTE TOOLBOXES FOR WORK.
MRT ute toolboxes are an important piece of equipment for working tradespeople as they protect their most valuable gear from corrosion and theft both onsite and overnight. Our toolboxes have a robust and long-lasting design that is proven to save tradespeople money and time in the long-term.
RELIABLE & TIME SAVING
MRT toolboxes are water/dustproof and quick and easy to access (due to our innovative locking/unlocking system) which is ideal when you're short on time. Increase your onsite productivity and general convenience with on of our premium designed MRT toolboxes.