2021 Isuzu Dmax Tray and Canopy Build 
Tray 
Aluminium ute tray – tray only model (2100x1900mm) fitted with a set of tail light protectors.
Canopy 
Dual Cab Canopy (2100x1900x860mm) in a GV2 powder coat, kitted out with a fixed X-series window, and internal frame.
Toolbox
A pair of MRT2B underbody toolboxes in flat aluminium with a powder coat finish to match the canopy.
MRT PRODUCTS IN THIS BUILD
DUAL CAB TRAY ONLY
This commercial grade MRT dual cab ute tray is 1800mm x 1900mm—and built to thrive in tough conditions. The same smart design is available in all popular sizes to suit all major ute brands. If you need a single dual cab tray or a fleet, MRT offers the most affordable quality dual cab ute trays on the market.
TAIL LIGHT PROTECTORS
Our tail light protectors help protect tail lights when reversing and give your tray and finished and clean look. We recommend tail light protectors on all MRT trays and currently only stock trays with tail light protectors pre-installed.
DUAL CAB CANOPY
MRT dual cab ute canopies create extra storage space to house important equipment and have a highly robust design built to last. For a dual cab ute canopy with complete durability, MRT offers the most competitive pricing on the market. The MRT dual cab canopy — is lightweight and resilient enough to withstand any job in any weather.
INTERNAL SUPPORTS
With our internal supports options we swap out our standard C-section bracing that sits underneath the roof for a more heavy duty 40x40 RHS frame. We recommend this option if you intend on using the canopy to support any large or heavy items on the roof.
MRT2B
Our undertray ute toolboxes are heavy-duty units with an unrivalled quality design. They are available in a variety of sizes and installed underneath ute trays to increase storage capacity in a safe and secure manner. The MRT2B 750mm x 400mm x 250mm undertray ute toolbox—keeps your gear locked away in a safe and weatherproof space for an unbeatable price.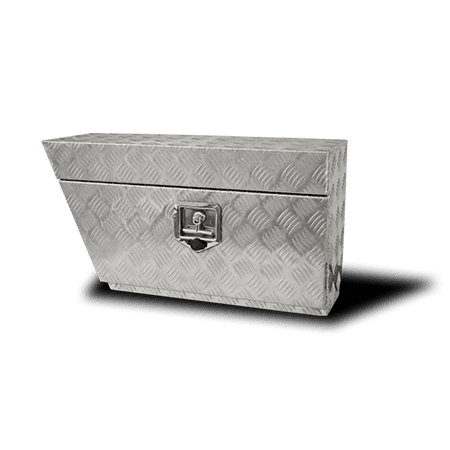 VIEW OTHER MRT GEARS WITH OUR CASE STUDIES