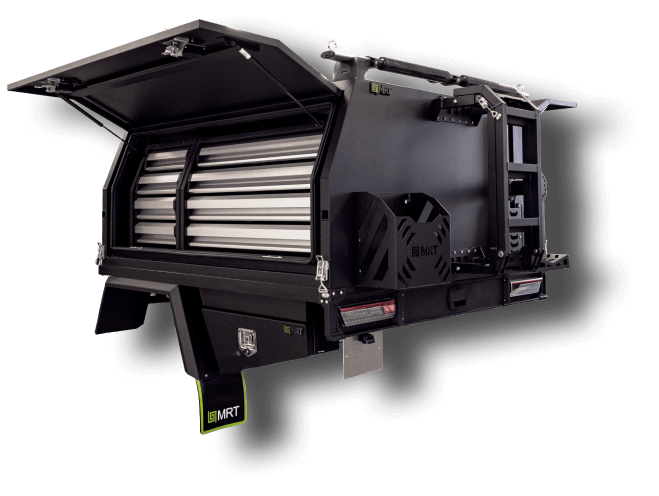 Aluminium Ute Canopies
MRT canopies offer a high level of durability without compromising affordability. Available in standard sizes including part tray, dual cab, extra cab, and single cab, customisation options are also available to cater to specific width and length requirements. MRT canopies also offer a range of options and upgrades, including individual ladder racks, full roof racks, spare wheel carriers, jerry can holders, fold down ladders, various window options, keyless entry systems, lift-off systems, and more, ensuring that you have access to a comprehensive suite of features to meet your specific needs. 
Signature Packages
Initiator Package
SAVE UP TO $1,550!
The MRT Initiator package offers a comprehensive solution for ute owners seeking a high-quality tray and canopy setup. This package includes a sturdy flatbed tray, a 3-door aluminium canopy with reinforced bracing and full-length piano-type stainless steel hinges, underbody toolboxes for secure storage, LED tail lights for improved visibility, and X-Series roof racks for added carrying capacity. Additionally, the package comes with the option for a lift-off system for ultimate versatility. All installation and fitting are included by the in branch fitment team.
Explorer Package
SAVE UP TO $2,650!
The Explorer tray and canopy package represents the ultimate in off-road capability and utility. This comprehensive package includes a flatbed ute tray, a robust 2-door aluminium ute canopy, an integrated undertray drawer, custom-fit underbody toolboxes, reinforced flared mudguards, your choice of two high-performance LED tail light options, a jerry can holder, a secure spare wheel carrier, a sturdy canopy ladder for easy access, a state-of-the-art keyless entry system, and versatile X-Series ladder racks. The package can also be further enhanced with an optional lift-off system to suit your specific needs. All of this is included with the added benefit of seamless installation and fitting by our expert team.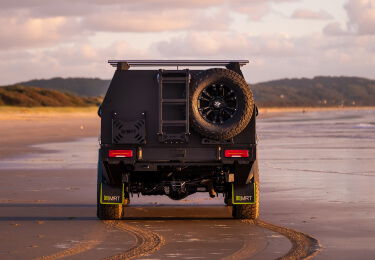 Aluminium Ute Trays
MRT provides a range of high-quality, durable aluminium trays designed to perfectly fit MRT ute canopies. Available in widths of 1800mm and 1900mm, and lengths from 1650mm to 2400mm, MRT's trays are constructed from lightweight yet sturdy aluminium and can carry loads of up to 1000kg. Choose between the traditional flatbed ute-tray or the "complete tray", which includes heavy-duty double wall sides, recessed latches, rope rails, a headboard, and a 76mm front headboard tube for added convenience and versatility.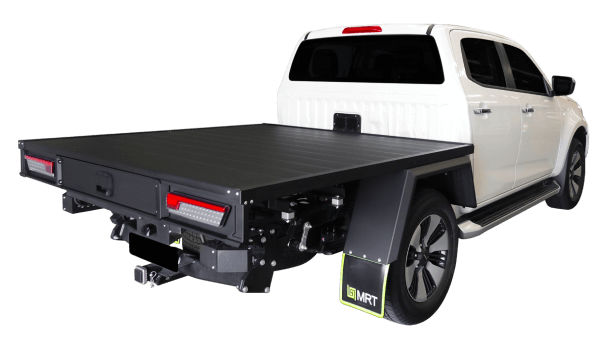 POWDER COATING AT MRT
MRT provides a range of customisation options for our canopies, including the choice between a flat or checker plate finish, as well as the option to select from a wide variety of powder coat colours. The powder coating service is also available for our ute trays and toolboxes. You can choose a classic black or white canopy to match their vehicle, or opt for a more vibrant colour like red, blue, grey, or yellow.
GV40
Gloss
GV3
Gloss
GV2
Gloss
GV58
Gloss
GV-HL
Gloss
GV20
Gloss
GV17
Gloss
GV6
Satin
GV12
Matt Texture
GV13
Matt Texture
GV7
Satin
GV8
Matt Texture
GV9
Gloss
GV11
Metallic
GV21
Ripple

Canopy & Tray Package Review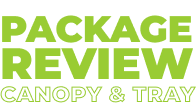 Explore the durability and functionality of the MRT canopy and tray package through the first-hand experience of Daniel, a respected voice in the outdoor and off-roading community. In his review on the widely followed Explore bound YouTube channel, Daniel provides an honest and thorough assessment of the package's features and performance, which includes a flatbed tray, powder-coated canopy, lift-off system, keyless entry, and more.

WATCH NOW
Daniel from the popular youtube channel Exporebound gives an honest review of how his MRT canopy and tray package has faired. Daniel's setup includes a flatbed tray, powder coated canopy, lift-off system, keyless entry and more.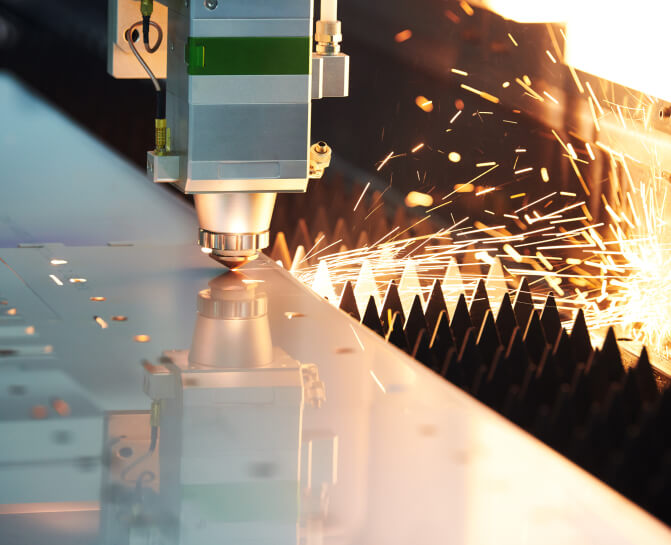 Australian Owned Manufacturing

At MRT, we take pride in our ability to manufacture high-quality canopies and trays at an affordable price. MRT is an Australian owned company that has adapted a unique business model and offering for our customers. Harnessing the knowledge, skill and expertise learnt in the Automotive industry over many years, MRT have transferred this skill, talent and attention to detail into our very own purpose-built manufacturing facility in Vietnam, allowing us to offer the highest possible quality in products at the lowest possible price.
We oversee all aspects of production at our state-of-the-art factory in Vietnam, which spans over 10,000m2 and employs almost 100 skilled staff that are experts within their fields. Our factory includes a design and engineering team that are constantly evolving our extensive range of products and working
closely with our lead design engineer in Australia to bring the latest in automotive storage solutions and innovation to life. We manufacture not only finished products but also a vast amount of the components used in our Manfacturing such as hinges and locks, which allows us to maintain strict control over every aspect of the production process and deliver such an amazing product.
Being an Australian owned and managed factory means we can ensure that our products meet the highest standards of quality and design, while also keeping costs affordable for our customers. We are committed to providing a superior product that meets and exceeds expectations, and our unique manufacturing process is a key part of that commitment.
Where will your MRT gear take you?